Is There a Danger in Complaining?
"Do Everything Without Grumbling". Philippians 2:12-16
Therefore, my dear friends, as you have always obeyed – not only in my presence, but now much more in my absence – continue to work out your salvation with fear and trembling, for it is God who works in you to will and to act to fulfill His good purpose.
Do everything without grumbling or arguing, so that you may become blameless and pure, children of God without fault in a warped and crooked generation. Then you will shine among them like stars in the sky as you hold firmly to the Word of Life. And then I will be able to boast on the day of Christ that I did not run or labor in vain.
Complaining can sometimes be a problem in my life, it is easy to do and doesn't cost anything, at least that is what I thought. Last week after a 'bad day' I began to wonder, "Does complaining change my brain?" I know from scripture it changes my heart and I know from experience when I get in the complaining rut it can be nearly impossible to change my focus, but I just wondered if my brain wasn't being affected as well. After a quick GOOGLE search here is the answer…
Reading this information, I kept thinking about the scripture above. I appreciate more and more in my life the way the Lord designed the human body to work in a way that makes scripture even more truthful (if that is possible). Isn't that exactly what Paul is saying, "…for it is God who works in you to will and to act in order to fulfill His good purpose."
So, what can we do to stop this dangerous activity?
Be grateful: Even in the smallest things.
Catch yourself: Catch yourself in a complaint. Stop complaining. Congratulate yourself for being aware.
Make a new groove: We can create a brand-new groove for pleasant feelings. The more often we allow our minds to remember the good stuff, the easier that kind of thinking becomes.
Practice wise effort: Wise effort is letting go of that which is not helpful and cultivating that which is skillful.
Share your complaints with God. "Do not be anxious about anything, but in everything, by prayer and petition, with thanksgiving, present you requests to God." Philippians 4:6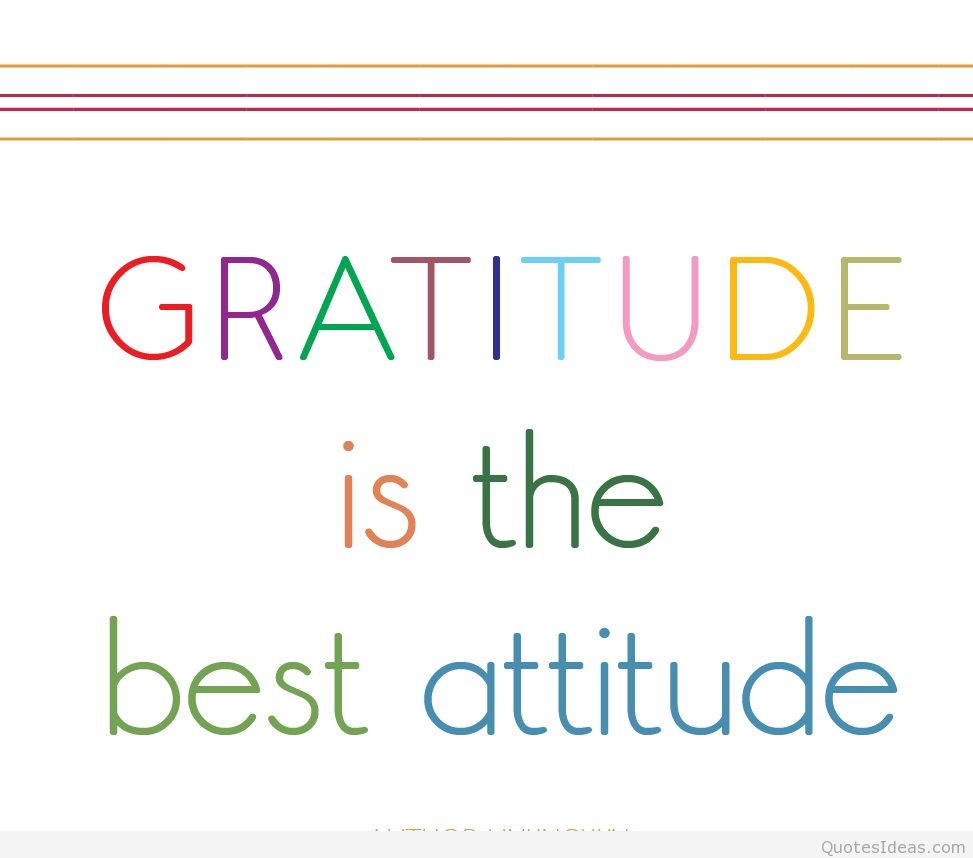 Complaining shrinks your hippocampus according to research at Stanford University, an area used in problem solving memory. The article went on to say that complaining is bad for your health. When you complain, your body releases more of the hormone that shifts a human into fight-or flight mode, the hormone know as cortisol. This directs oxygen, blood, and energy from any system that is not crucial to survival. Frequent complaining results in extra cortisol being released, which puts a person more at risk for high cholesterol, diabetes, heart disease, obesity, and strokes.
Our Mission is to
"Equip and Inspire Students to be a
New Generation of Christ-Centered Leaders"
www.caseagles.org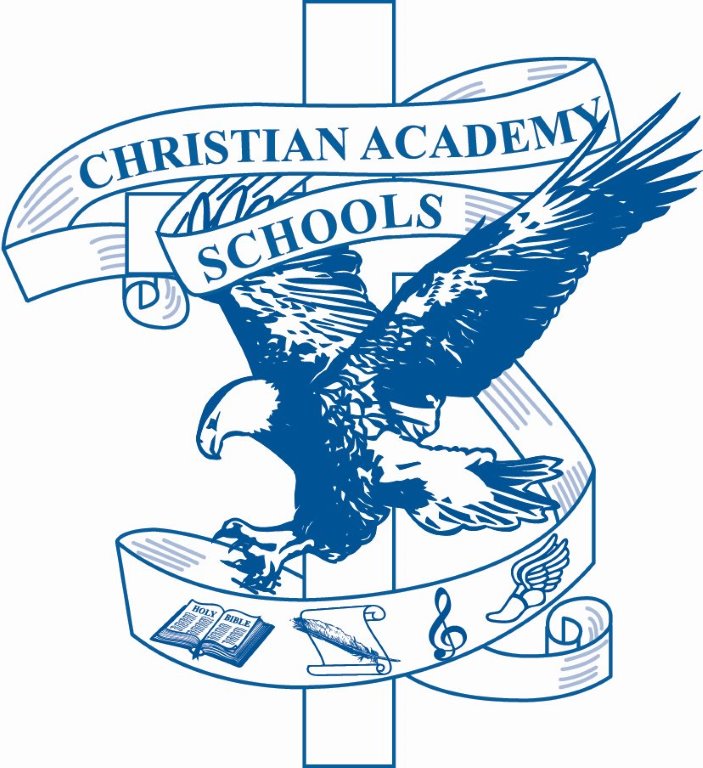 Mary E. Smith, Superintendent
Rusty Kirkpatrick, Elementary Principal
Lee Searcy, High School Principal
May 4, 2018
Volume 14, Issue 31
Christian Academy Schools
Eagle Vision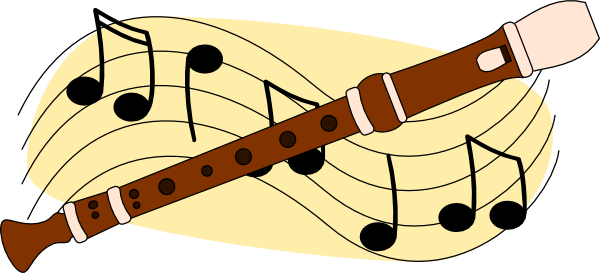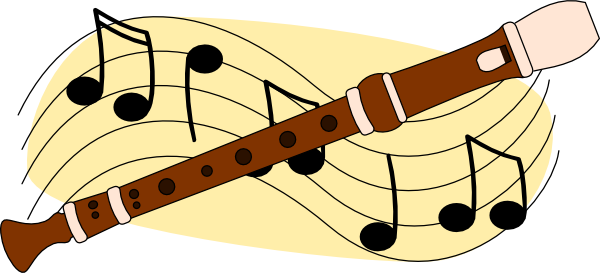 CAS Garden Engineers to Rent Garden Rows
Saturday, May 5th @ 9 a.m. will open the season for anyone interested in renting a row(s) in the CAS garden.  There will be donuts and drinks as well as time for you to begin planting.  Come and fellowship with the CAS Garden Engineers and learn what they have planned for the future of the garden.
Thank You to Everyone Who Mailed/Handed Out Brochures
Classroom Percentages
| | | | | | |
| --- | --- | --- | --- | --- | --- |
| Grade | Percentage | Grade | Percentage | Grade | Percentage |
| Kindergarten | 94% | Grade 5 | 88% | Grade 9 | 100% |
| Grade 1 | 100% | Grade 6 | 100% | Grade 10 | 100% |
| Grade 2 | 91% | Grade 7 | 86% | Grade 11 | 100% |
| Grade 3 | 100% | Grade 8 | 100% | Grade 12 | 100% |
| Grade 4 | 100% | | | Staff | 93% |
Adventure Day @ Western Buckeye Christian Camp
High school students who brought in their brochures will enjoy a day of fun and games at Western Buckeye Christian Camp, Houston, Ohio on Friday, May 11th. Remember, you must have mailed brochures to attend Adventure Day at Western Buckeye Camp.
Adventure Day @ Rolling Hills Skating Rink for Elementary Participants
On Friday, May 11th elementary students who brought in their brochures will enjoy a morning of skating at Rolling Hills Skating Rink. Remember, you must have mail brochures to attend Adventure Day. Students will be leaving the school at 11:15 a.m. and returning at approximately 1:30 p.m.
Kindergarten-3rd Grade to Visit Johnston Farm
On Monday, May 7th kindergarten through third grade students are going to the Johnston Farm and Indian Agency for a field trip! The farm is in Piqua, Ohio. We will depart around 8:30 a.m. and return to the school around 2 p.m. For lunch, your child will need a disposable packed lunch and drink with his/her name clearly labeled on the outside of the bag. We will not be visiting a souvenir shop, so please do not send any money with your child. Please dress your child in layers and tennis shoes. The students will be going outdoors a lot. If it rains, we will still attend the field trip.
Jump for the Heart to Begin
Jump for the Heart (JFH) is a fun way to obtain donations for the American Heart Association, while earning cool gifts along the way. JFH envelopes were passed out in PE class Thursday which students may use when collecting donations beginning Monday, May 7th. These envelopes provide more information and a way to hold paper donations. Our JFH event culminates on May 17th as students strengthen their hearts in PE class with fun jumping activities. The dates to remember are May 7th through May 17th, so "Get ready, get set, go!" and collect donations as you have ten days to raise money and earn gifts.
DARE Graduation for 5th Graders
The DARE graduation will be held on Tuesday, May 8th @ 1 p.m. One student from each grade will be chosen to read his/her DARE essay at the graduation. Students will receive their T-shirts, Deputy Strunk and the Chief of Police will speak, and group photos will be taken. There will be a reception following the graduation ceremony with cake and punch. Parents are invited and encouraged to attend.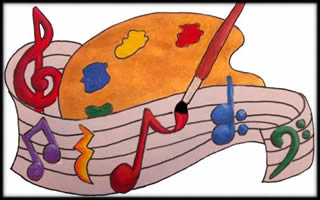 Spring Concert & Art Show on Tuesday, May 8th
Come enjoy a night of artistic and musical talent!  Tuesday, May 8th, is the annual Spring Concert and Art Show.  The event starts at 7 p.m.
All elementary students are to report to their classrooms at 6:45 p.m. in chapel dress.
Band students are to meet Mr. Streb in the gym to set up their instruments at 6:40 p.m.
8th graders involved in the skit are to wear jeans and a school shirt. Report to the cafeteria at 6:45 p.m.
Voices Eternal are to be in full costume and report to the cafeteria at 6:45 p.m.
School Newsletter
Page 2 of 4
Junior Senior Night to be Held TOMORROW, May 5th
CAS Music Department Holding Auditions for Show Choir
Attention all current 8th – 11th graders. It is time to use the talents God has given you and audition for next year's Voices Eternal. There will be a workshop on Thursday, May 10th from 3:30 p.m. – 4:30 p.m. where the students will learn a part of a song and choreograph to that song. Then on Friday, May 11th at 3:30 p.m. they will perform what they learned in front of judges. Participants must be at both events. If you have any questions, contact Mrs. Joines at 492-7556 or maureen.joines@caseagles.org. Hope to see you there!
Booster Club is Selling Dayton Dragon Tickets
The Sports Booster Club is currently selling Dayton Dragon tickets for a CAS Family Day on Saturday, August 18th. The game will start at 7 p.m. against the Bowling Green Hot Rods. You may purchase either lawn seats or stadium seats for $10 each. The deadline to order is Friday, June 29th. Please call or email Mrs. Inman with the number of tickets and whether they are lawn or stadium before June 29th. This is going to be great fun and a time to get to know new and returning families in an environment outside of CAS. Mark your calendars and plan to join us!! Check our website www.caseagles.org for more information.
Library to Close for Inventory
The library will be closing for inventory beginning Monday, May 21st until the end of the school year. All books must be returned by FRIDAY, MAY 18th!   The student's grade card will be withheld until the material is either returned or paid for. Books/materials that are overdue or missing MUST be returned or they will be charged for the book.
Walk for the King Ending on May 14th
Walkers, we are one mile from Fernwood State Forest, that's just ONE mile. Tighten your shoe laces and get moving as much as possible! Our walking program is ending as the school years ends. The last date for submission is May 14th. Remember all logs will be tallied for the last time this year on May 14th.
Sports Physicals Available for $20
A portion of the fee will be donated back to Christian Academy
Shelby County area High School Pre-participation Physicals
Thursday, May 17th
5:30 – 7:30 p.m.
Orthopedic Associates
New Office Building
300 3rd Avenue, Sidney, Ohio
Medical Director of Wilson Health Sports Medicine:
Dr. Matt Heckler DO
Pre-registration is Required!
Pre-register by calling the OA Sidney Office
937-710-9257
Verse of the Week
"A soft answer turns away wrath, but a harsh word stirs up anger." Proverbs 15:1
Thought: What we say to others can really hurt their feelings. We need to be very careful with what we say to others. Have you ever been called names? How did that make you feel? Have you ever called anyone names? How do you think that would make them feel? It makes God very sad when we say hurtful things to other people. He loves all people the same. Even if we don't like someone, God does. He loves that person just as much as He loves us. If we try to remember that, we may not want to say something mean to them. Remember that God loves you, and cares about how you feel. Read: James 3:1-12.
By M.S. Lowndes
Page 3 of 4
School Newsletter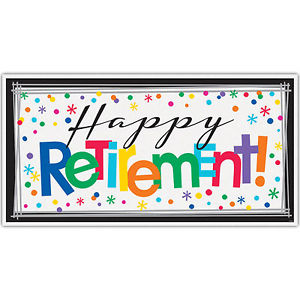 You Are Invited to a Retirement Party @ CAS
In Honor of Mrs. Smith
Sunday, June 3rd
2 p.m. – 5 p.m.
Please join us to honor Mrs. Smith for her 20 years of service at Christian Academy. In lieu of gifts, please consider bringing a monetary donation to put toward Mrs. Smith's next travel adventure. If you have any questions, please call CAS @ 492-7556. SPREAD THE WORD to those you know who have had children enrolled at CAS, a former staff member, etc.
CAS Track & Field Athletes have Worked Hard
CAS Track and Field athletes have been working hard competing at local meets, challenged by fourteen different high schools and 300 athletes in multiple events.
On Tuesday, April 24th there was a Fairlawn Quad meet against Fairlawn, Jackson Center and Botkins. Cierra Miller placed 2nd in discus and 3rd in 200M dash. Melody Joines placed 3rd in high jump, tying the CAS record, and 4th in 100M hurdles. Alyssa Pepiot was 4th in discus, Josiah Condon placed 4th in the 100M hurdles, Alyssa Pepiot was 4th in discus, Josiah Condon placed 4th in the 800M run and Ethan Amsden was 4th in long jump.
On Friday, April 27th there was an Indian Twilight Invitational in Pleasant Hill against Newton, Covington, Minster, Piqua, Brookville, Troy Christian, Cristo Rey, and National Trail. Cierra Miller placed 2nd in discus and Josiah Condon placed 7th in the long jump.
On Tuesday, May 1st there was a New Bremen Quad meet against New Bremen, Versailles, and St. Mary's. Cierra Miller placed 2nd in discus.
Congratulations to all the athletes who accomplished PRs during these competitions: Ethan Amsden, Zach Baughman, Josiah Condon, Bryce Miller, Josiah Trisler, Melody Joines, Hannah Heaberlin, Cierra Miller, and Alyssa Pepiot.
Track & Field Last Competition of 2018
The last competition is schedule for Saturday, May 12th at the Open Door Christian Meet hosted by Midview High School in Grafton, Ohio (near Cleveland). This is the "State Meet" where we will compete against approximately 14 other teams through Ohio with hundreds of athletes.
Thank you to everyone for your continued encouragement and prayers this coming week as we finish our Track & Field season strong, safe, healthy, injury free and for HIS GLORY!
Message from Board of Health
Immunization Requirement for 7th Grade Entry
One (1) dose of TDAP and Meningococcal vaccines MUST be administered PRIOR to entry into 7th Grade
Tetanus-Diphtheria-acellular Pertussis (whooping cough)
Tdap can be given regardless of interval since the last tetanus-or diphtheria-toxoid containing vaccine
Meningococcal (MCV4 – serogroup, A, C, W, and Y)
Immunization Requirement for 12th Grade Entry
All students entering the 12th grade ARE REQUIRED to be vaccinated against meningococcal (serogroups A, C, W, and Y) disease. If the first dose was received prior to the age of 16, a second dose of meningococcal vaccine is required. The second dose must be administered on or after the 16th birthday with at last eight weeks between the first and second dose. If the first dose of meningococcal vaccine was administered after the 16th birthday, a second dose is not required.
A waiver is available if your child is exempt from shots. See Mrs. Purple
School Newsletter
Page 4 of 4