Class of 2018 Open Houses
Saturday, May 26th
Michael Toal
3663 W. Mason Rd.
Sidney
1 p.m. – 4 p.m.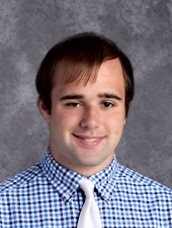 Our Mission is to
"Equip and Inspire Students to be a
New Generation of Christ-Centered Leaders"
May 25, 2018
Volume 14, Issue 34
Charlene Pepiot Noah Joines
1712 E. Parkway Dr. Crossroads: Sidney(Hardin)
Piqua 6073 Hardin-Wapak
1 p.m. – 5 p.m. 4 p.m. – 6 p.m.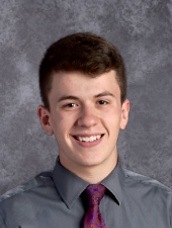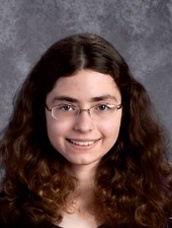 Saturday, June 2nd
Lamar Abbott Josten Carpenter Hannah Michael
306 E. Ruth St First Church of the Nazarene New Hope United Methodist
Sidney 1899 Wapakoneta Ave. 8985 W. Mason Rd.
1 p.m.-4 p.m. Sidney Sidney
2 p.m. 4 p.m. – 8 p.m.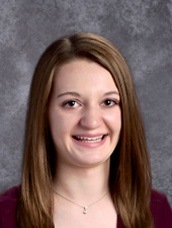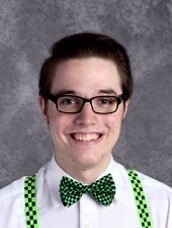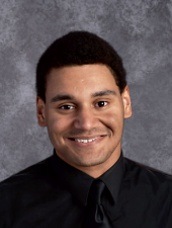 Sunday, May 27th
Jacob Balta Alexis Boersma & Katie Smitley Joshua Ledford Ben Young
2626 Tomahawk Crossroads Tawawa Park Grandparent's Home
Sidney 6073 Hardin-Wapak Ferguson Circle 6795 Alexander Dr.
1 p.m.-5 p.m. Sidney (Hardin) Sidney Piqua
2 p.m. – 5 p.m. 1 p.m. – 4 p.m. 5 p.m. – 9 p.m.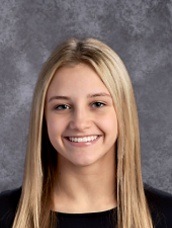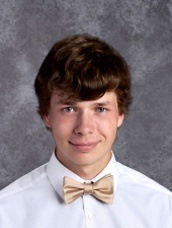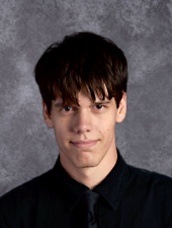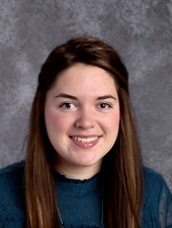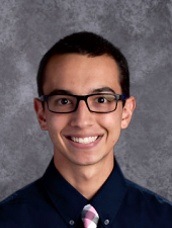 Mary E. Smith, Superintendent
Rusty Kirkpatrick, Elementary Principal
Lee Searcy, High School Principal
www.caseagles.org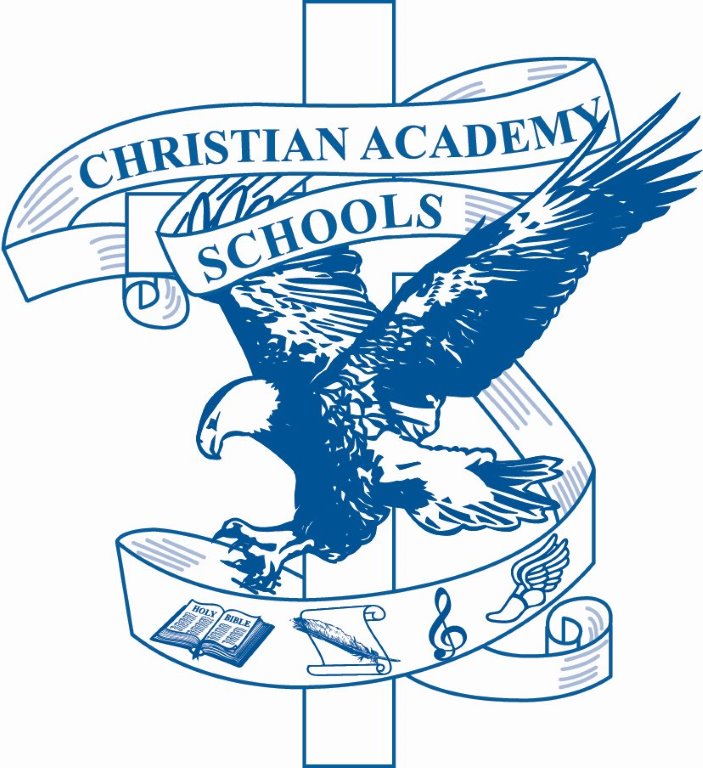 Christian Academy Schools
Eagle Vision
Hannah Michael
Daughter of
Ted & Janay Michael
Katie Smitley
Daughter of
Matt & Beth Smitley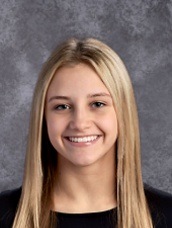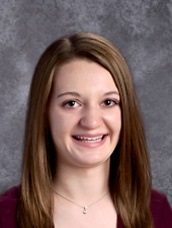 Please join our graduation celebration
Tonight, May 25th at 7 p.m.
We've grown together…Spiritually, physically, intellectually.
We've prayed, we've laughed, we've loved, we've cried.
Through it all we became a family, as we grew in the Lord.
We know graduation may seem like an ending, but to us it's just a new beginning.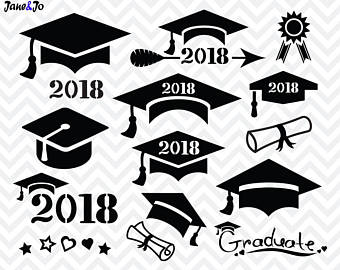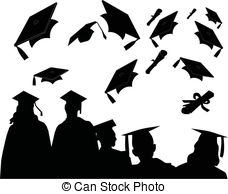 CAS 2018 Valedictorian and Salutatorian
Class Motto
"A thousand-mile journey starts with a single step."
Class Song
"September" by Earth, Wind and Fire
Class Verse
"And we know that all things work together for the good to those who love God,
to those who are called according to his purpose." Rom. 8:28 (NKJV)
Reception immediately following graduation ceremonies
Please join us as we honor our graduates
2017 Senior Plans after Graduation
Lamar Abbott   Work
Jacob Balta Work/Project Search Program
Alexis Boersma Mount Vernon Nazarene University-Undecided
Josten Carpenter YWAM – Music
Noah Joines Sinclair Community College-Firefighter, EMT, Paramedic
Hannah Michael Wright State University Lake Campus-Psychology
Charlene Pepiot Ohio University-English Emphasis in Creative Writing
Katie Smitley Mount Vernon Nazarene University-Elementary Education
Michael Toal Belmont University-Music Business
Joshua Ledford Hocking College-Fish Management & Aquaculture Science
Ben Young Wright State University-Athletic Training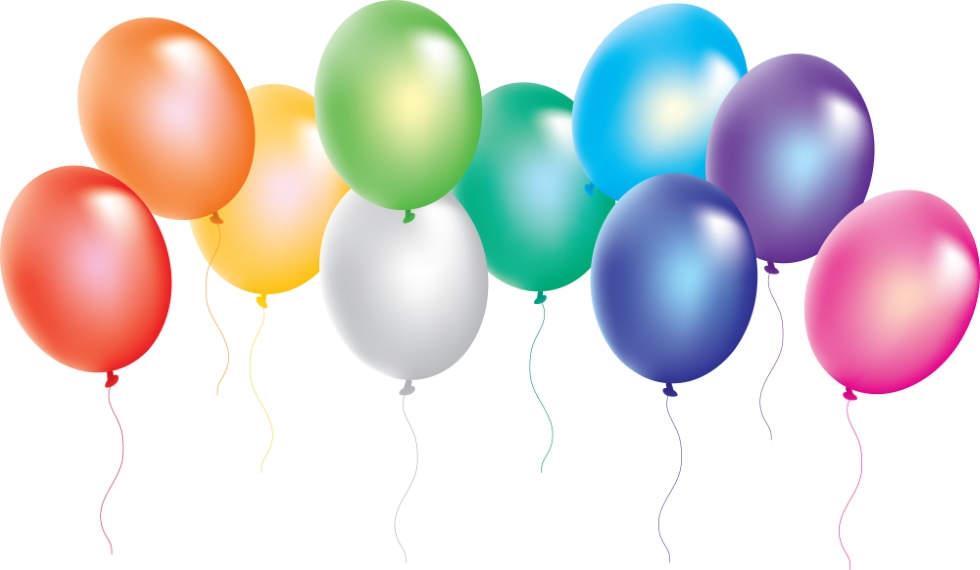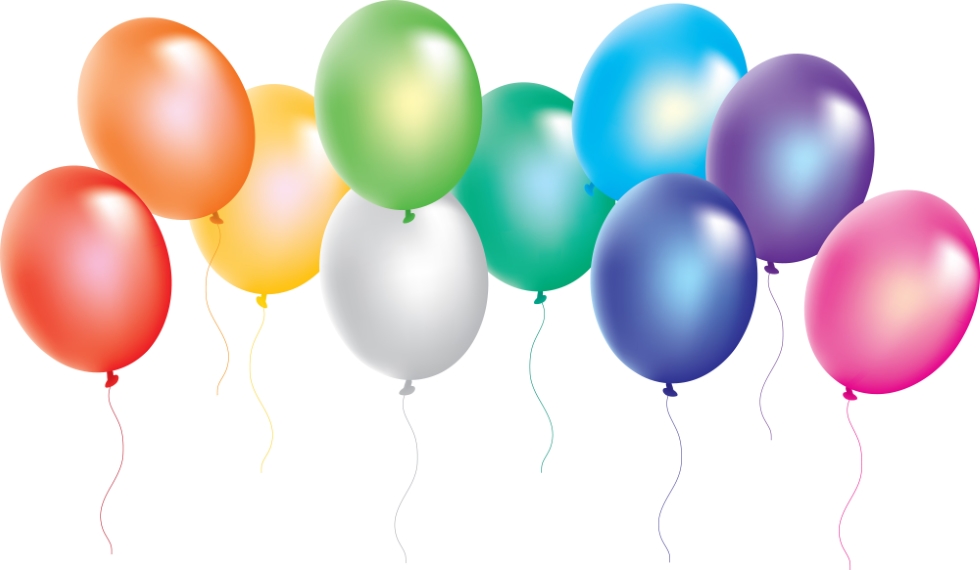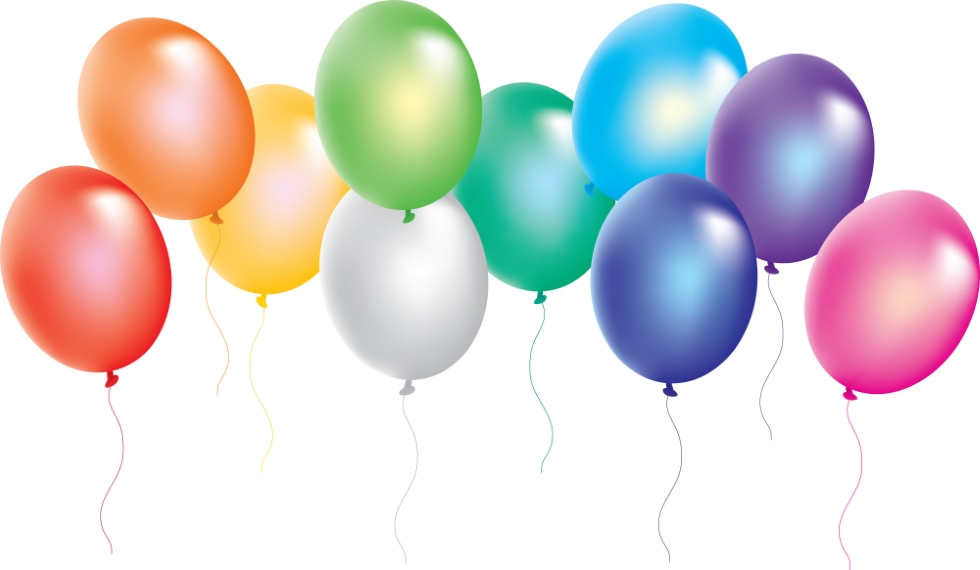 Kindergarten Celebration
Christian Academy Schools, Mrs. Coberly, and the Kindergarten Class of 2017-2018 invite you to attend "Kindergarten Celebration" on Tuesday, May 29th @ 6:30 p.m. in the school gymnasium. Please help us celebrate a year of learning and growing. Chapel attire for the kindergarten students is kindly requested. There will be cake and punch following the celebration.
School Newsletter
Page 2 of 4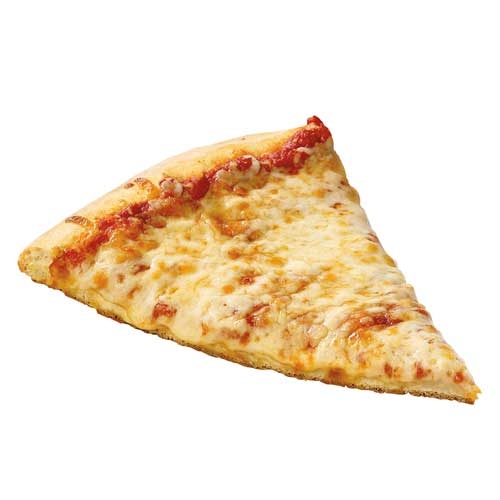 1 p.m. dismissal for ALL GRADES on Friday, June 1st!
Don't Forget to Bring:
Disposable Lunch
Disposable Drink
Beach Towel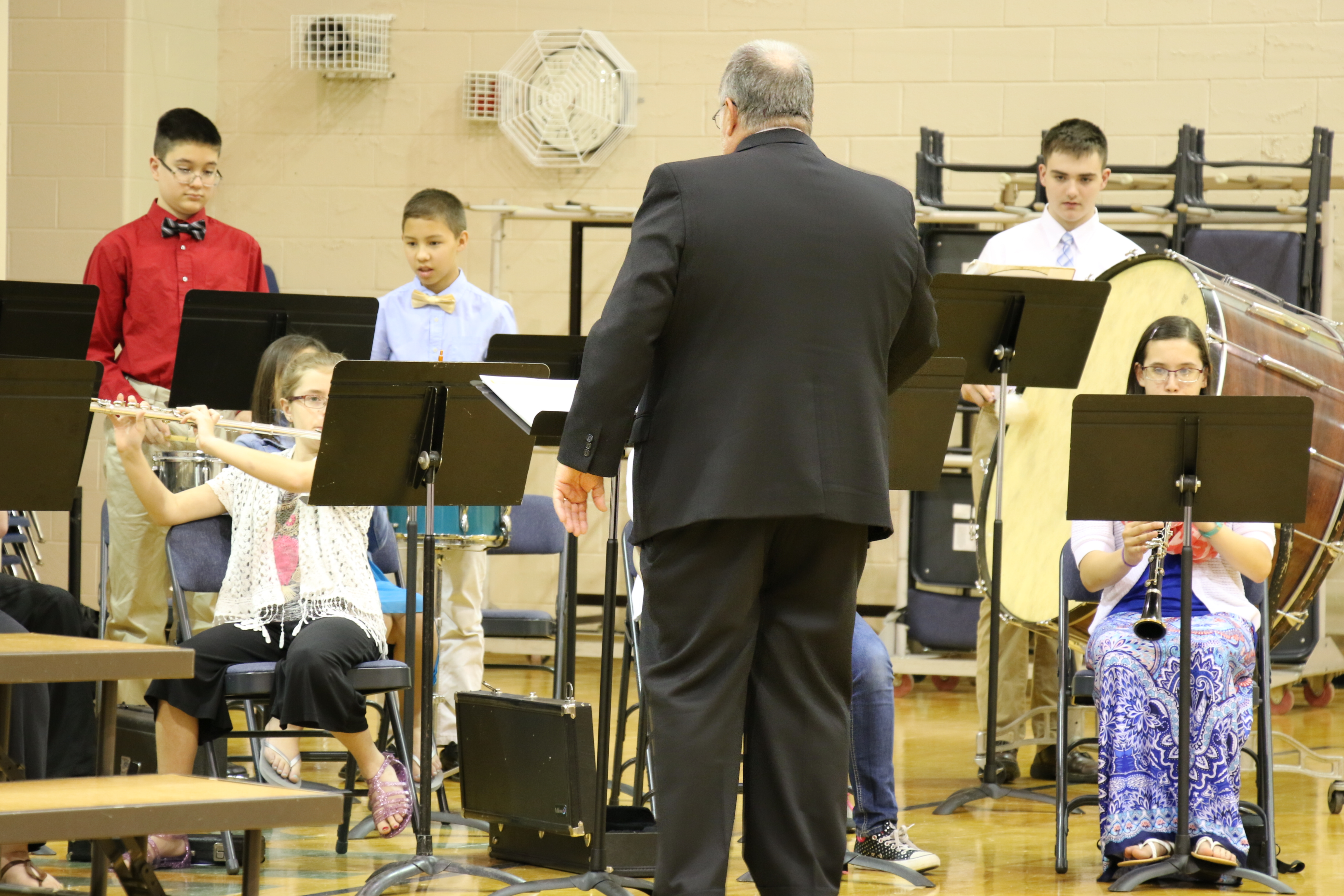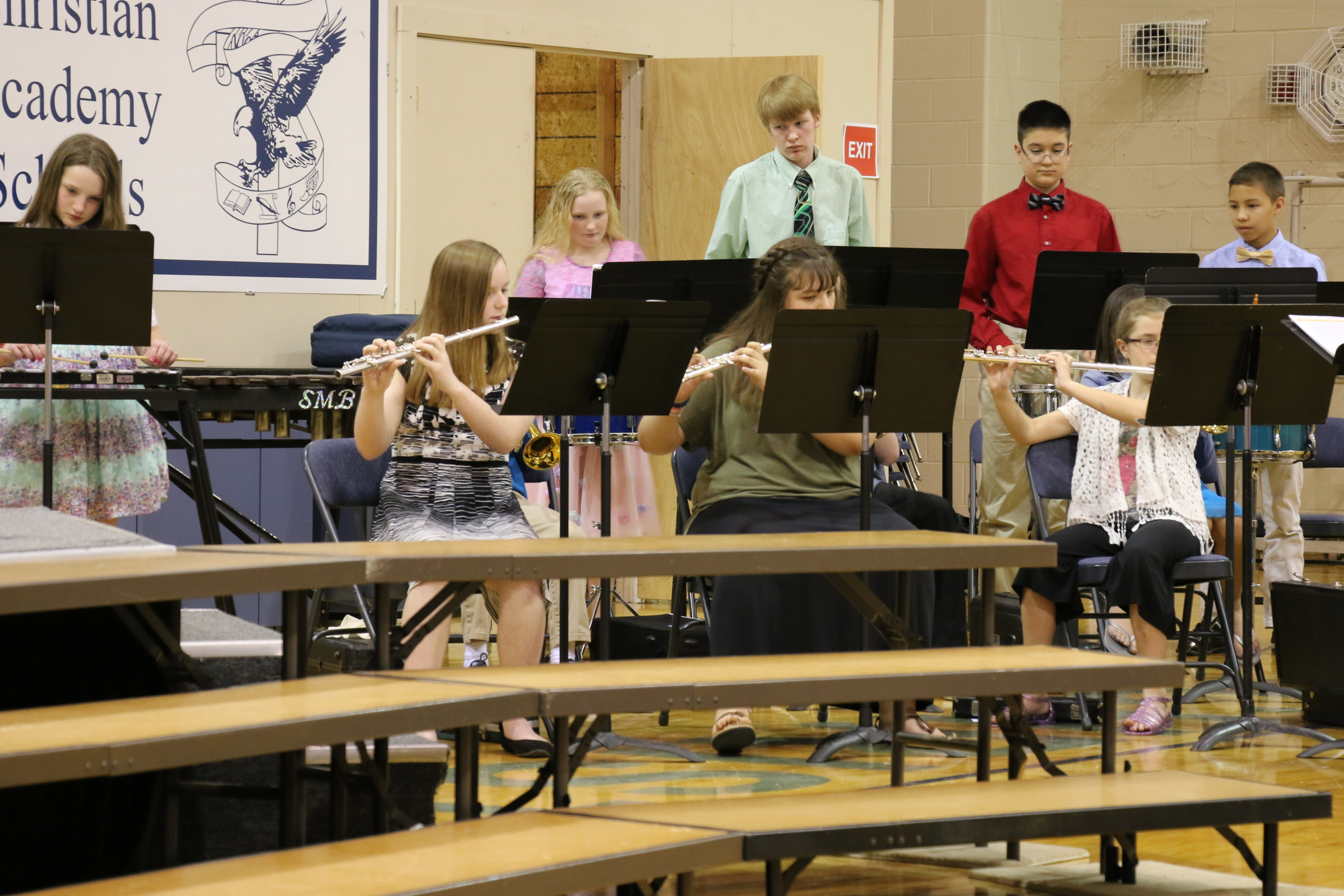 Is Your 4th Grader Interested in Playing in the CAS Band Next Year?
Any parent of a 2018-2019 5th grade student who is interested in joining the CAS band is encouraged to attend a "parent meeting" on Tuesday, May 29th at 5:30 p.m.
The parents will be meeting with our band director, John Streb, in room 102. Come on out and hear the exciting news about next year's band!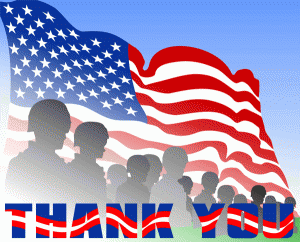 MEMORIAL DAY
Monday, May 28th
School Closed
Elementary Awards Day
On Thursday, May 31st, elementary students will be receiving awards for their achievements during the 2017-2018 school year. Grades 1 thru 5 awards ceremony will be held from 1 p.m. – 2:30 p.m. After these awards you may sign out any of your 1st – 5th graders or have them stay and leave on the bus or go home with you after bus riders are dismissed. Students are to wear chapel dress on awards day. No dress down passes can be used. Elementary students do not need to wear chapel dress on Wednesday, May 30th. Come and join us as we celebrate all the great things your student has done.
Elementary Field Day
On Friday, June 1st field day for elementary will begin at 9 a.m. kindergarten thru 5th grade students will enjoy games, races, relays, and much more. Everyone is to bring a disposable lunch with a drink and a beach towel. The schedule is:
9 a.m. Field Day Begins
11:30 a.m. – 12:30 p.m. Lunch and Clean Up
12:40 p.m. Kindergarten Balloon Launch
5th grade Clap Out Immediately after balloon launch
1 p.m. Schools Dismissed
Last day of school for elementary is on Field Day, June 1st! Have a great summer.
6th – 11th Grade Lunch on June 1st is…
Pizza, Green Beans, Fruit, and Protein Bar
End of the Year Finals for 9th-11th Grade
The end of the year 9th-11th grade finals will be held on Monday, June 4th and Tuesday, June 5th.  No lunch will be served on those two days.  Transportation will be available for the students who ride the bus. The schedule is as follows:
Monday, June 4th students are to arrive no later than 8:20 a.m. and students will be dismissed at 12:30 p.m.
Page 3 of 4
School Newsletter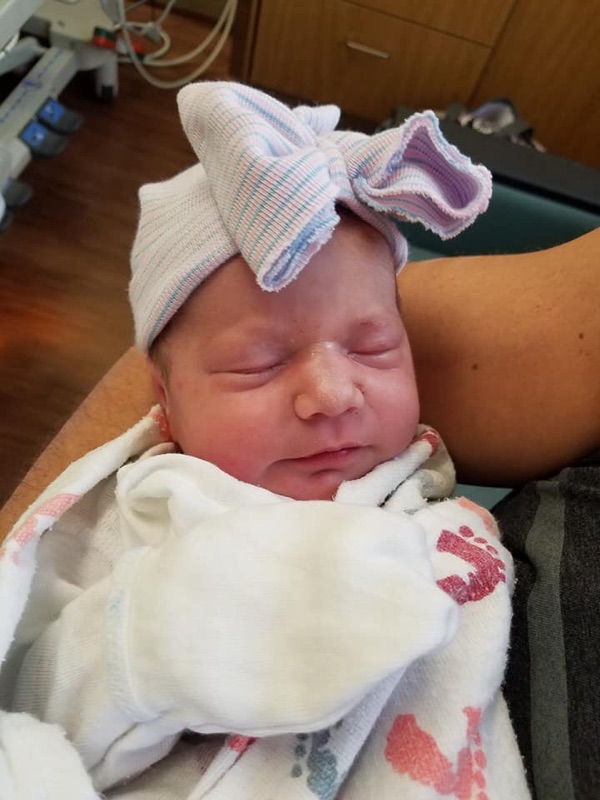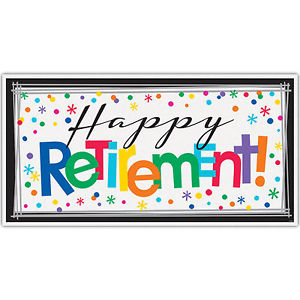 You Are Invited to a Retirement Party @ CAS
In Honor of Mrs. Smith
Sunday, June 3rd
2 p.m. – 5 p.m.
Please join us to honor Mrs. Smith for her 20 years of service at Christian Academy. In lieu of gifts, please consider bringing a monetary donation to put toward Mrs. Smith's next travel adventure. If you have any questions, please call CAS @ 492-7556. SPREAD THE WORD to those you know who have had children enrolled at CAS, a former staff member, etc.
CAS to Host a Community Orchestra Directed by John Streb
On Sunday, June 10th @ 3:00 p.m. a community orchestra, directed by Mr. John Streb, will perform here at CAS.  This is the second concert for this orchestra which is made up of student and adult musicians.  Some of the pieces included are Amazing Grace, Shenandoah, Superman Medley, Star Trek Medley and a Frank Sinatra won't you won't want to miss. Maureen Joines will be singing "The Star-Spangled Banner".  Come out and enjoy an afternoon of incredible music!
Verse of the Week
"I have hidden Your Word in my heart that I might not sin against you." Psalm 119:11

Thought: Have you been growing spiritually? If not, could it be that you are not storing God's Word in your heart? Memorizing His Word will help keep you from sin and make it easier to obey Him. Soak Up God's Word.

LOST AND FOUND items will be placed on the "lost and found" table located in the hallway on TUESDAY, MAY 29th thru FRIDAY, JUNE 1st. Items not claimed will be taken to Goodwill. If your child has misplaced a winter coat, jacket, shirts, pants, sweat pants, etc. please make sure he/she come and check out the lost and found items. Parents are welcome to come and look through the items.
Booster Club is Selling Dayton Dragon Tickets
The Sports Booster Club is currently selling Dayton Dragon tickets for a CAS Family Day on Saturday, August 18th. The game will start at 7 p.m. against the Bowling Green Hot Rods. You may purchase either lawn seats or stadium seats for $10 each. The deadline to order is Friday, June 29th. Please call or email Mrs. Inman with the number of tickets and whether they are lawn or stadium before June 29th. This is going to be great fun and a time to get to know new and returning families in an environment outside of CAS. Mark your calendars and plan to join us!! Check our website www.caseagles.org for more information.
Jump for the Heart Report
Thank you, parents, for your assistance collecting donations for the American Heart Association. Students jumped in various jumping activities last Thursday and at the end of the day raised $287. Hearts were strengthened by jumping in physical education class and raising money for Jump for the Heart. Keep on jumping!
CONGRATULATIONS to Kent & Susan Blackford
on the birth of your baby girl
Arielle Marie
Born on Tuesday, May 22 @ 9:29 a.m.
7 lbs. 7 oz. and 19½" long
School Newsletter
Page 4 of 4