Teach Them to Your Children
In Deuteronomy 11:19-21 Moses reminds God's people to do the fallowing with the law;
Deuteronomy 11:19 Teach them to your children, talking about them when you sit at home and when you walk along the road, when you lie down and when you get up. Write them on the doorframes of your houses and on your gates, so that your days and the days of your children may be many in the land …
Over the past 25 years of working with young people I've developed a list of key Bible verses or phrases which are applicable to my expectations. I use these to aid in training kids to the right things. In my experience long, tedious lectures are often ineffective, as they can build resentment. Just insert a verse at appropriate times and let the Spirit do his work. Some I have used are:
Philippians 4:4 Rejoice in the Lord always. I will say it again: Rejoice!
Philippians 4:5 Let your gentleness be evident to all. The Lord is near.
Philippians 2:14 Do everything without complaining or arguing,
1Timothy 5:22 (b) do not share in the sins of others. Keep yourself pure.
Ephesians 4:26 "In your anger do not sin":  Do not let the sun go down while you are still angry,
Ephesians 4:29 Do not let any unwholesome talk come out of your mouths, but only what is helpful for building others up according to their needs, that it may benefit those who listen.
1Thessalonians 5:22 Avoid every kind of evil.
Romans 12:17 Do not repay anyone evil for evil.  Be careful to do what is right in the eyes of everybody.
Romans 12:18 If it is possible, as far as it depends on you, live at peace with everyone.
Proverbs 20:11 Even a child is known by his actions, by whether his conduct is pure and right.
James 4:17 Anyone, then, who knows the good he ought to do and doesn't do it, sins.
Ephesians 4:32 Be kind and compassionate to one another, forgiving each other, just as in Christ God forgave you.
Romans 12:9 Love must be sincere.  Hate what is evil; cling to what is good.
Proverbs 10:19 When words are many, sin is not absent, but he who holds his tongue is wise.
1Corinthians 15:33 Do not be misled: "Bad company corrupts good character."
Proverbs 22:1 A good name is more desirable than great riches; to be esteemed is better than silver or gold.
I have many of these in my office and use them at appropriate times to train the students in the way they should go (according to God's Word of course). I would like to encourage you as, Moses does, to make it a priority to proclaim God's laws in your homes, in your own life, and in the lives of your children and/or grandchildren. Develop a list of Scriptures that you can use to encourage yourself and your family too live Holy lives. Then hang them up and talk about them.
If you use some that are not on my list, please send them to me at rusty.kirkpatrick@caseagles.org
May God bless you as you Equip your next Generation of Christ Centered Leaders.
Mr. K
Our Mission is to
"Equip and Inspire Students to be a
New Generation of Christ-Centered Leaders"
www.caseagles.org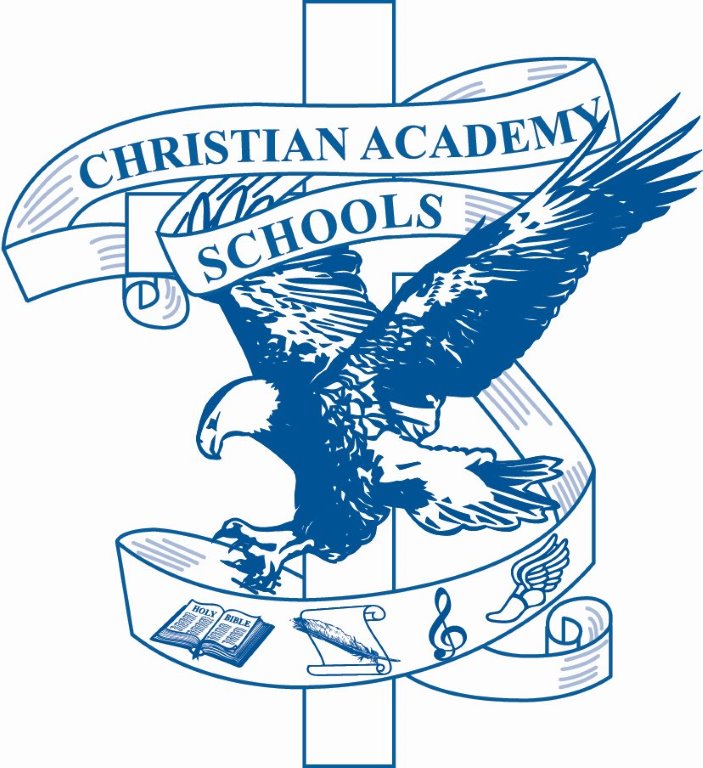 Mary E. Smith, Superintendent
Rusty Kirkpatrick, Elementary Principal
Lee Searcy, High School Principal
April 6, 2018
Volume 14, Issue 27
Christian Academy Schools
Eagle Vision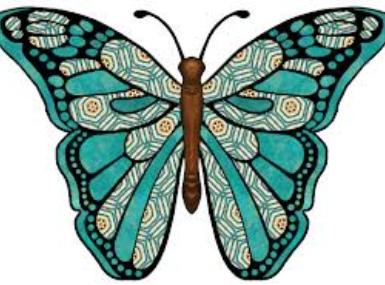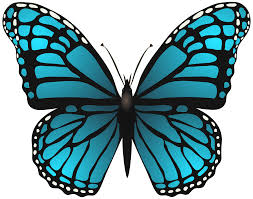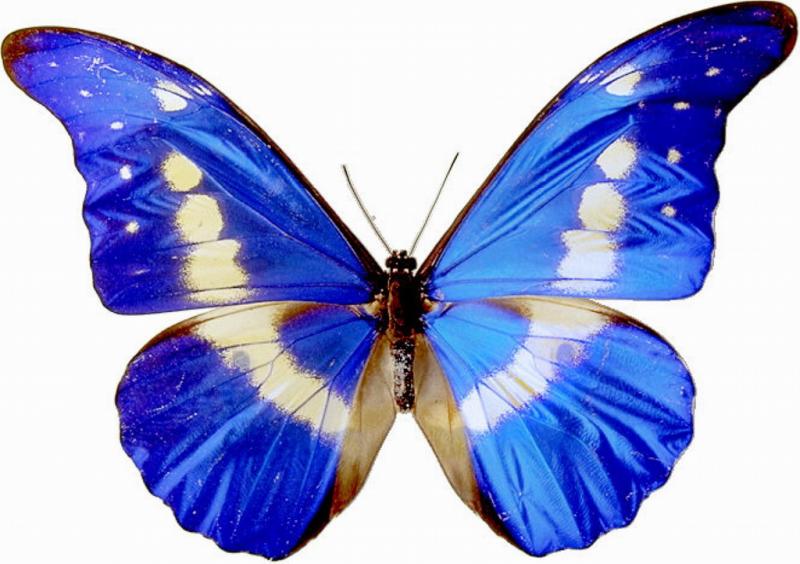 Transforming Journey WALK-A-THON 2018
Each student is asked to complete 20 brochures and return them to the school (stamped). A family (2 or more students/staff) need to complete 30 brochures. As a thank you, CAS will give each student who completes the brochures a candy bar with a chance to win money and other prizes listed below.
By Monday, April 9: 2 short passes, candy bar with a chance to win money, adventure day, 2 chances to be in the $10 Walmart gift card drawing and 2 chances to be in the grand prize drawing.
By Monday, April 16: 1 short pass, candy bar with a chance to win money, adventure day, 1 chance to be in the $10 Walmart gift card drawing and 1 chance to be in the grand prize drawing.
By Monday, April 23: A candy bar with a chance to win money, adventure day, 1 chance to be in the $10 Walmart gift card drawing.
By Thursday, May 3: A candy bar with a chance to win money and the adventure day
Adventure Day @ Western Buckeye Christian Camp
for High School Participants
High school students who bring in their brochures will enjoy a day of fun and games at Camp Christian on Friday, May 11th. Keep bringing in the brochures for Mrs. McPheron to mail. Remember, you must mail brochures to attend Adventure Day at Camp Christian.
Adventure Day @ Rolling Hills Skating Rink for Elementary Participants
On Friday, May 11th elementary students who bring in their brochures will enjoy a morning of skating at Rolling Hills Skating Rink. Are you bringing your stamped brochures for Mrs. Purple to mail? Remember, you must mail brochures to attend Adventure Day at the skating rink.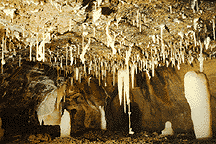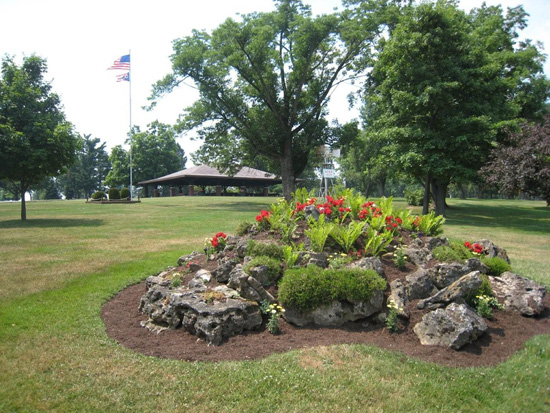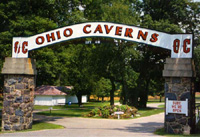 4th & 5th Grades Going on a Field Trip
This year students in the 4th & 5th grades will be taking a field trip to the Ohio Caverns in West Liberty, Ohio on Thursday, April 19th. Students will walk through sections of the cavern that are covered in white crystal formations and have exquisite colors. They will learn about local geology and the unique cavern environment. The tour will last approximately one hour with the temperature of the caverns at a constant 54 degrees Fahrenheit. Please be sure that your child brings a warm jacket to wear while in the caverns. Gym shoes should be worn due to the slippery cavern floor and climbing up 60 steps leading to the exit.
After our cavern tour and gem mining experience, students will eat a sack lunch at the on-site park which contains shelter houses and a playground. As time and weather affords, the students will be allowed to play at the park. No shopping will be allowed at the gift shop, so please don't allow your child to bring any money with them. Please make sure both the sack lunch and drink are disposable.
The cast has been chosen for the 2018 High School Musical to be held on April 27th & 28th. The musical rehearsals for the next week are listed below. If you have any questions, please contact Mrs. Joines at maureen.joines@caseagles.org or call CAS at 492-7556.
Saturday, April 7 Full Cast-Choreography 11:30 a.m. – 1 p.m.
Monday, April 9 Full Cast-Run Through 3:30 p.m. – 5 p.m.
Thursday, April 12 Full Cast-Choreography 3:30 p.m. – 5 p.m.
Friday, April 13 Full Cast-Run Through 3:30 p.m. – 5 p.m.
Monday, April 16 Full Cast-Choreography 3:30 p.m. – 5 p.m.
School Newsletter
Page 2 of 4
Christian Academy to Host a Blood Drive
A Community Blood Drive will be held at Christian Academy on Tuesday, April 17th from 1 p.m. – 5 p.m. Our high school students, friends, and their parents have been asked to give the gift of life by donating blood at this high school blood drive. To donate, your child must be at least 16 years old, weigh at least 110 pounds, and be in good general health.
In addition, if students are 16 years old, parental consent is required. This blood drive provides a special opportunity for students to learn about community service and the value of selflessly helping others. By donating blood, your child has the potential to save 3 lives. Contact Mrs. Inman or www.donortime.com to schedule an appointment.
HIGH SCHOOL MUSICAL
"School House Rock"
Friday, April 27th @ 7 p.m. & Saturday, April 28th @ 8 p.m.
Pre-sale tickets (see Mrs. Miller) are available or buy them at the door!
Adults: $10
Students: $8
SPREAD THE WORD! Let's fill up the gym!
Junior Senior Night to be Held Saturday, May 5th
BB Riverboats 101 Riverboat Row Newport, KY 41071
Mrs. Heaberlin, stephannieheaberlin@gmail.com needs the RSVP's and guest count by Monday, April 16th.
Meet: At CAS, no later than 3:45 p.m.
Return: Approximately 11 p.m. – 11:30 p.m.
Transportation: Bus will be pulling out at EXACTLY 4 p.m.
Riverboat Boarding Time: 6 p.m.
Sailing Time: 7 p.m. – 9:30 p.m.
Cost: $55 per person
Cruise includes: Delicious dinner
Money Due: NO LATER than Monday, April 16th. Check (made out to CAS) or cash to be given to Mrs. Purple.
Guests: All forms will be given to the juniors and seniors and MUST BE returned NO LATER than Monday, April 16th.
Dress Code: Formal dress – chapel dress (the dress code information will be e-mailed with the permission forms)
Terra Nova Testing for ALL Grades
Terra Nova testing will be held Monday, April 30th thru Friday, May 4th. Please do not schedule appointments during that week. It is important that your child is in attendance. What can parents do to help? Make sure your child receives plenty of sleep, eats a nutritious breakfast, and is encouraged to do his/her best.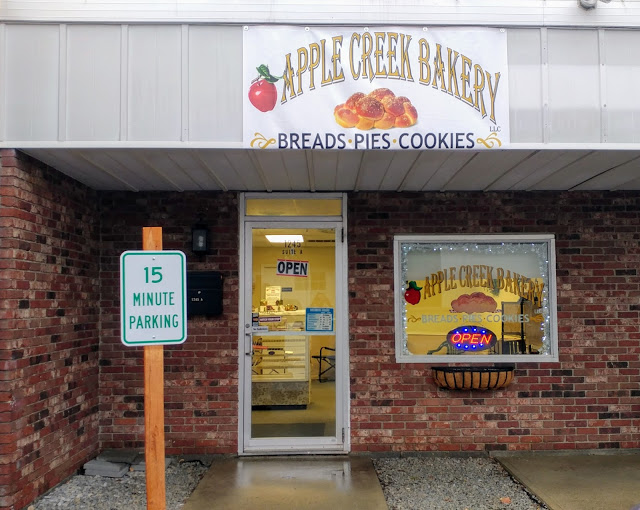 Apple Creek Bakery
April is School Spirit Month
(Owned & Operated by CAS parents, Billy & Tammie Lee)
Apple Creek Bakery believes in community support for their local schools. They have created "School Spirit Month" for the month of April (and one in May!) for schools in the community. Every Thursday when you shop at the Bakery and mention CAS you will receive a 10% discount. The fun doesn't stop there through – at the end of the day on May 3rd, the school with the most shoppers will receive a check for 5% of total sales. Let's see if CAS can have the most sales and receive a check for 5% of the sales! Stop in at the Bakery and enjoy the delicious baked goods! YUM!
Page 3 of 4
School Newsletter
Teacher Appreciation Week is Coming on…
April 30-May 4
The week of April 30th-May 4th is Teacher Appreciation Week at Christian Academy. I think you'll agree that we are blessed with tremendously caring and intelligent teachers. In addition to the academic instruction, spiritual guidance, and life's lessons they provide to our children, they have a heart of service. More information will be coming soon!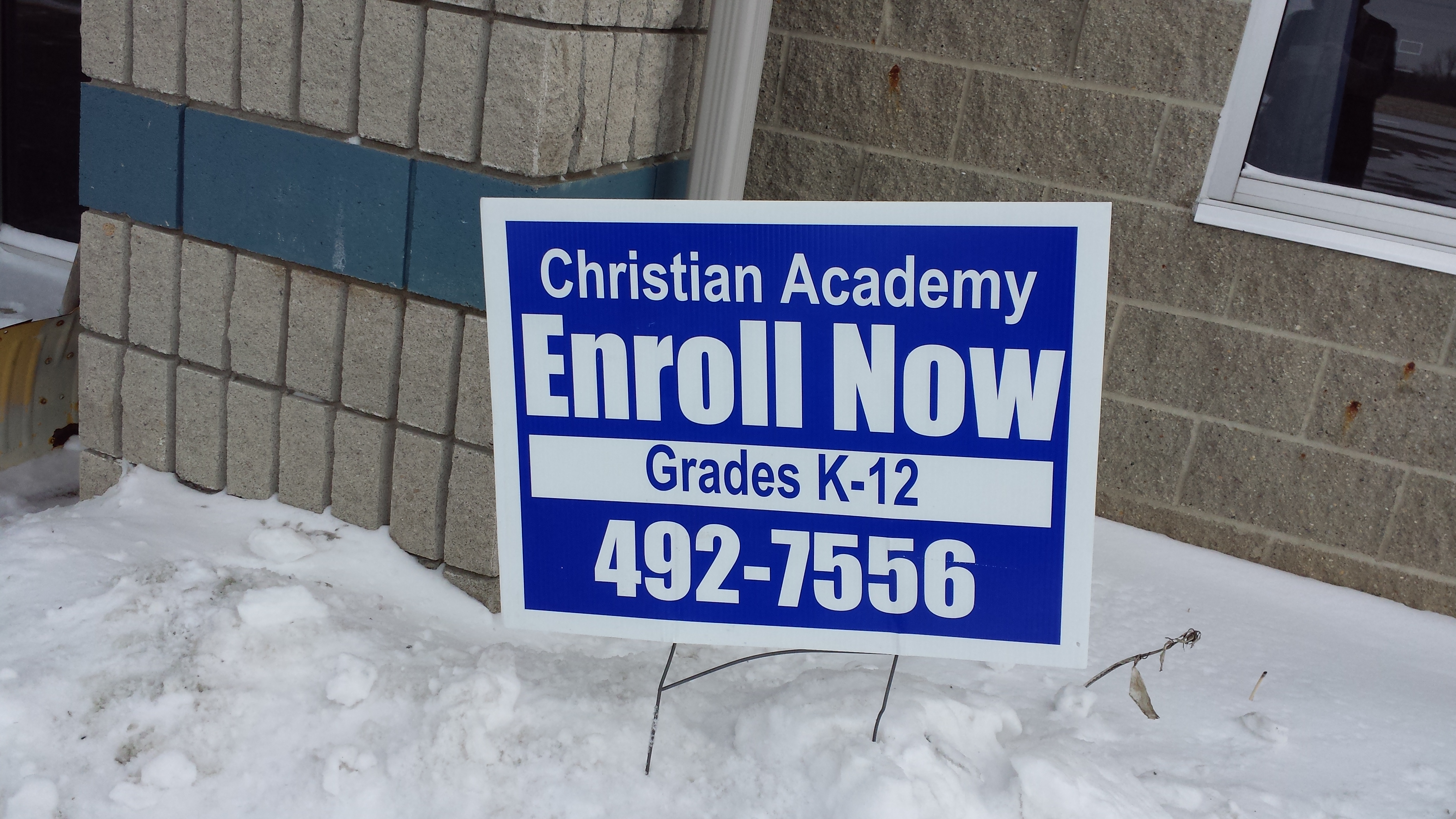 Do You Have a CAS Sign?
Do you have a CAS "Enroll Now" school sign? If not, stop in at Mrs. McPheron's office and place it in your front yard or work place. Get your sign soon!
Elementary April Students of the Month
Ella Michael
Kindergarten
Emma Carter
Grade 4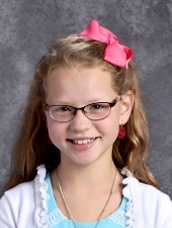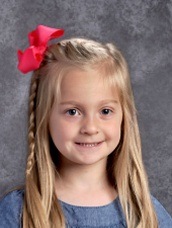 Track Schedule
Friday, April 6th Track @ Riverside TBA
Saturday, April 7th Track @ Ridgemont 9 a.m.
Tuesday, April 10th Track @ Ridgemont 4:30 p.m.
Tuesday, April 24th Track @ Fairlawn 4:30 p.m.
Friday, April 27th Track @ Newton Invitational 4:30 p.m.
Tuesday, May 1st Track @ New Bremen 4:30 p.m.
Saturday, May 12th Track @ Midview TBA
Verse of the Week
As "Easter" people, we must believe that God will get God's way in the end, no matter what. If Jesus' death on the cross has been defeated by the empty tomb at Easter, what other victories is God working on? How is God working in your life and in mine to give us victory over temptation and sin? Where does God show up in our daily walk?
If we allow it, Eater can move us quickly from the affirmation, "He is risen," to an assignment, "Go into your family, community and the world and do something about it." By carrying out that assignment, Eater continues within the lives of each one for the rest of our life and beyond.
Math Olympics Results
On Tuesday, March 13th Christian Academy competed in the Math by Mail Olympics. Grading is completed, and the results are in for this timed test. This year we were in competition with Bowling Green Christian Academy, Calvary Christian School, Cypress Christian School, Emmanuel Christian Academy, Granville Christian Academy, Northside Christian School, and Willo Hill Christian School. Over 180 students were involved in the taking of the tests at various locations on March 13th. Two of our students placed and received a ribbon. To receive a ribbon, a student must earn at least a 50%.
Computation:

Rebecca Keller, 4th grade

5th place and received a ribbon

Reasoning:

Eli Smith, 4th grade

1st place and received a ribbon
School Newsletter
Page 4 of 4