Everyone wants to be smart – I want to be; you want to be, and so do your children. And the good news is…we all are.
What are these multiple smarts? Word, logic, picture, music, body, nature, people, and self. Be encouraged! Most people have many strengths.
Smarts especially become strong when they're awakened early because interest leads to ability. God intentionally creates children the way He wants them to be, dividing their brain cells into the eight different smarts (among many other things He does). Parents, grandparents, and teachers get to partner with Him to develop children's minds because what we do with our children awakens the brain. It must be nurtured. What a privilege!
As a parent, you can find your children's natural bent by observing their interest levels and abilities. Consider what they do when no one is watching and how often they do various activities of their own volition. What topics do they like talking about and what consistently gets them into trouble? Through these patterns of activities, abilities and choices, not isolated occurrences, your children demonstrate their unique blend of intelligence.
Let's look at some details about the eight smarts over the next two newsletters to help you recognize your children's current interests and abilities and what you can do to further awaken and strengthen them all.
WORD SMART
Word-smart children talk to help themselves think; if they get excited about something, they talk more. They talk as they play – to everyone or no one in particular. Although they don't always need an audience, parents are often exhausted by the nonstop flow of words from word-smart children. As you may have guessed, these kids think with words; they often become good readers, and school is a natural fit.
Nurturing word-smart kids: Reading aloud to these kids helps to strengthen this intelligence. Try to find writing opportunities for them that are based in real tasks that matter in everyday life. As you encourage your children to ask questions, answer questions and talk about ideas learned elsewhere, you can help them work on their character and learn to listen.
LOGIC SMART
Logic-smart kids want to make sense out of their world. They think in questions, and when they get excited, they ask more questions. Logic-smart children prefer to talk about issues worth understanding. When they have nothing to think about, boredom sets in quickly. When they are confused, they may ask, "Why?" which some might misinterpret as defiance. It can be, but it's not always. They might just want to know the reason, so they have a better understanding of the situation.
Nurturing logic-smart kids: Encourage them by supplying puzzles they can solve through reasoning, talk with them about "what-if" scenarios and help them delve into nonfiction books. As a parent, you may need to work to keep them engaged, and some of their "experiments" to figure out things may leave messes. Teach them how to clean up after themselves so they can still dive into theories without people becoming angry.
Encouraging Your Child's Smarts
By Kathy Koch and Shelia Seifert
Our Mission is to
"Equip and Inspire Students to be a
New Generation of Christ-Centered Leaders"
www.caseagles.org
Mary E. Smith, Superintendent
Rusty Kirkpatrick, Elementary Principal
Lee Searcy, High School Principal
January 26, 2018
Volume 14, Issue 19
Christian Academy Schools
Eagle Vision
Christian Academy Schools
Christian Academy Schools Marketing Committee
Come and be a part of the CAS "Marketing Committee" on Monday, February 5th @ 6 p.m. The purpose of the marketing committee is to discuss and plan ways that will allow the mission and vision of Christian Academy Schools to be better known throughout the area targeting Christian families not yet enrolled at Christian Academy. Help us get the word out….be a part of the marketing committee! If you are interested, please contact Mrs. Smith at mary.smith@caseagles.org or 937-492-7556.
February 7th Chapel Dress Information
Chapel dress will return to skirts/dresses for the girls on Wednesday, February 7th.  Although there may still be some cold weather ahead I think we can combat the cold with some extra layers.  Thank you for your cooperation meeting the dress code for Christian Academy Schools.  If you have questions, contact Mrs. Smith.
Fit for the King
With three practices completed, our routine is coming together! Only two practices before the performance on Friday, February 9th. Parents, thank you for your assistance in getting your child to school and picking them up promptly! An informational parent letter went home on Wednesday with your child. If you did not receive that letter, please notify Mrs. Kindig as soon as possible. The children enjoy moving and work hard on their movements, in addition to their parts. The CAS family is invited to watch and support these children, along with cheering for the basketball team on February 9th.
5th Grade to Attend Program
The 5th grade is invited to Coming to America hosted by the Shelby County Historical Society on Friday, February 2nd. The program will begin at 10:20 a.m. and end at approximately 11: 35 a.m. The students will have an opportunity to experience the immigration process through Ellis Island and how the waves of immigration affected Shelby County. They will also learn why immigrants left their homes and endured the hardships of the long trip to the United States.
I finally made it back to school. Have you been saving your box tops? I sure hope so. During the month of February, I want to see how many box tops we get by Friday, February 23rd. My caregiver will be sending in the box tops before Thursday, March 1st. Did you know that your box tops bring in money for Christian Academy? On January 11th, Mrs. Miller deposited $229.80 from the box tops that you saved. Isn't that great? Let's see if Mrs. Miller can deposit $250 the next time! So, bring them in!
Art from the Heart
Saturday, February 24, 2018
7 p.m.
An Art Gala with…
Exceptional Artwork Silent Auction
Live Entertainment Hors D'oeuvres
Special Event Raffles
Invite your friends, family, & co-workers
Hello,
Everyone!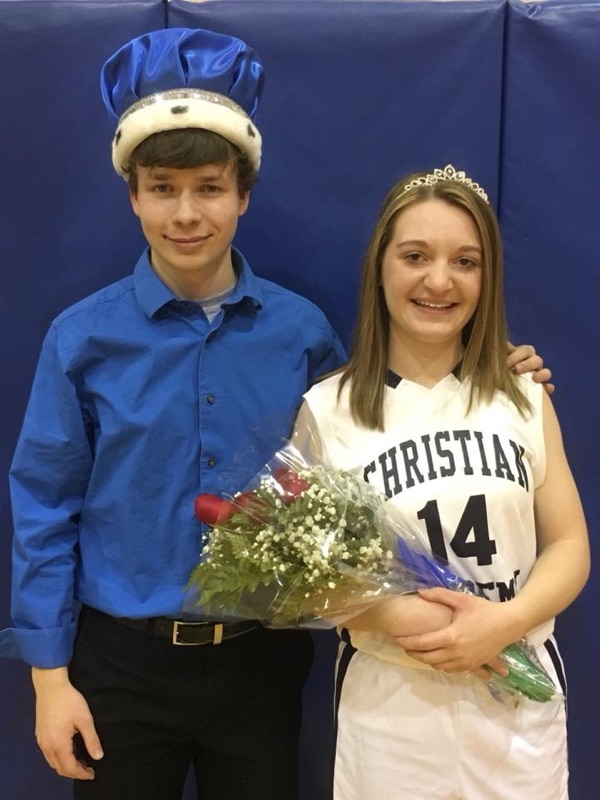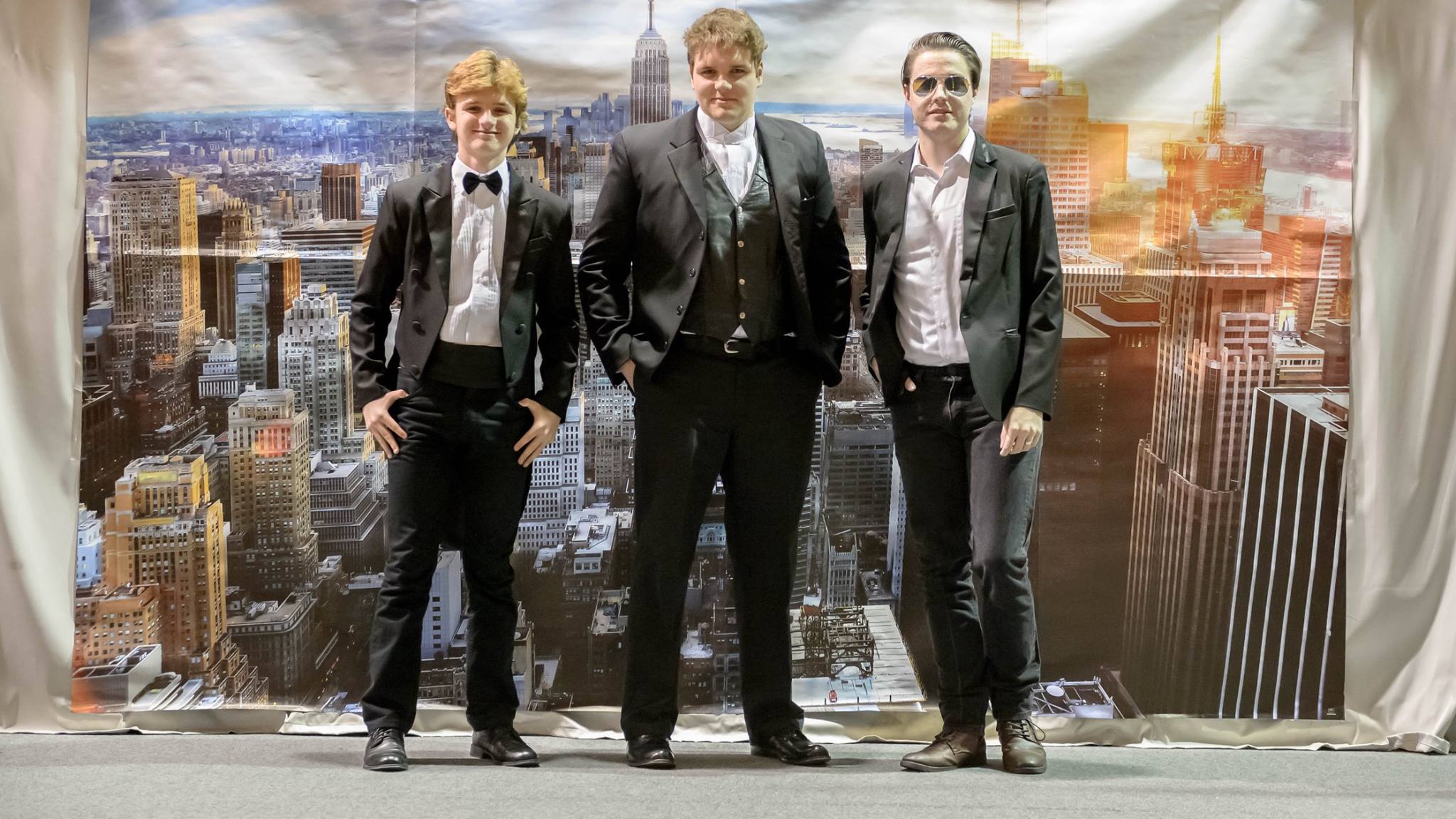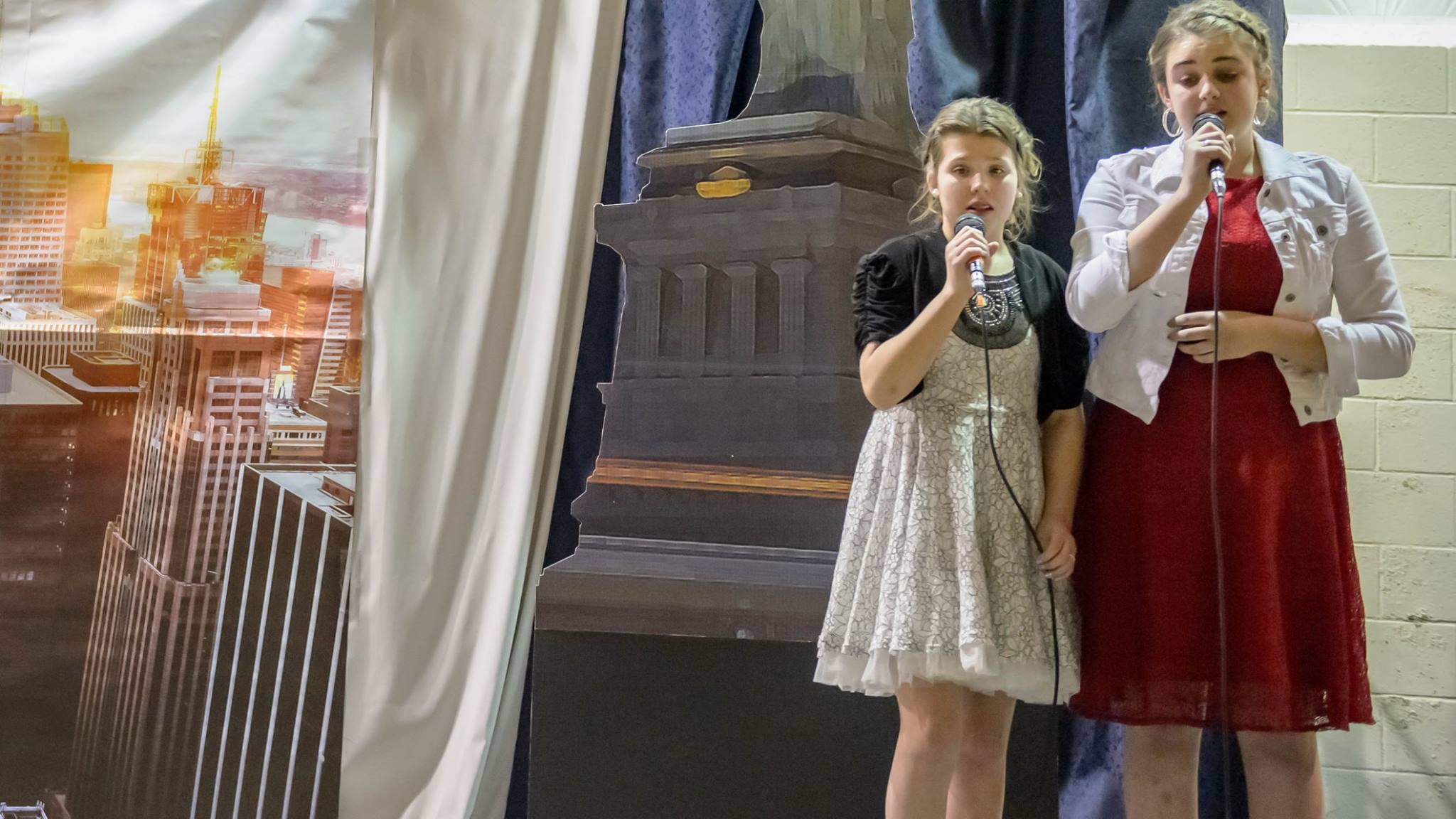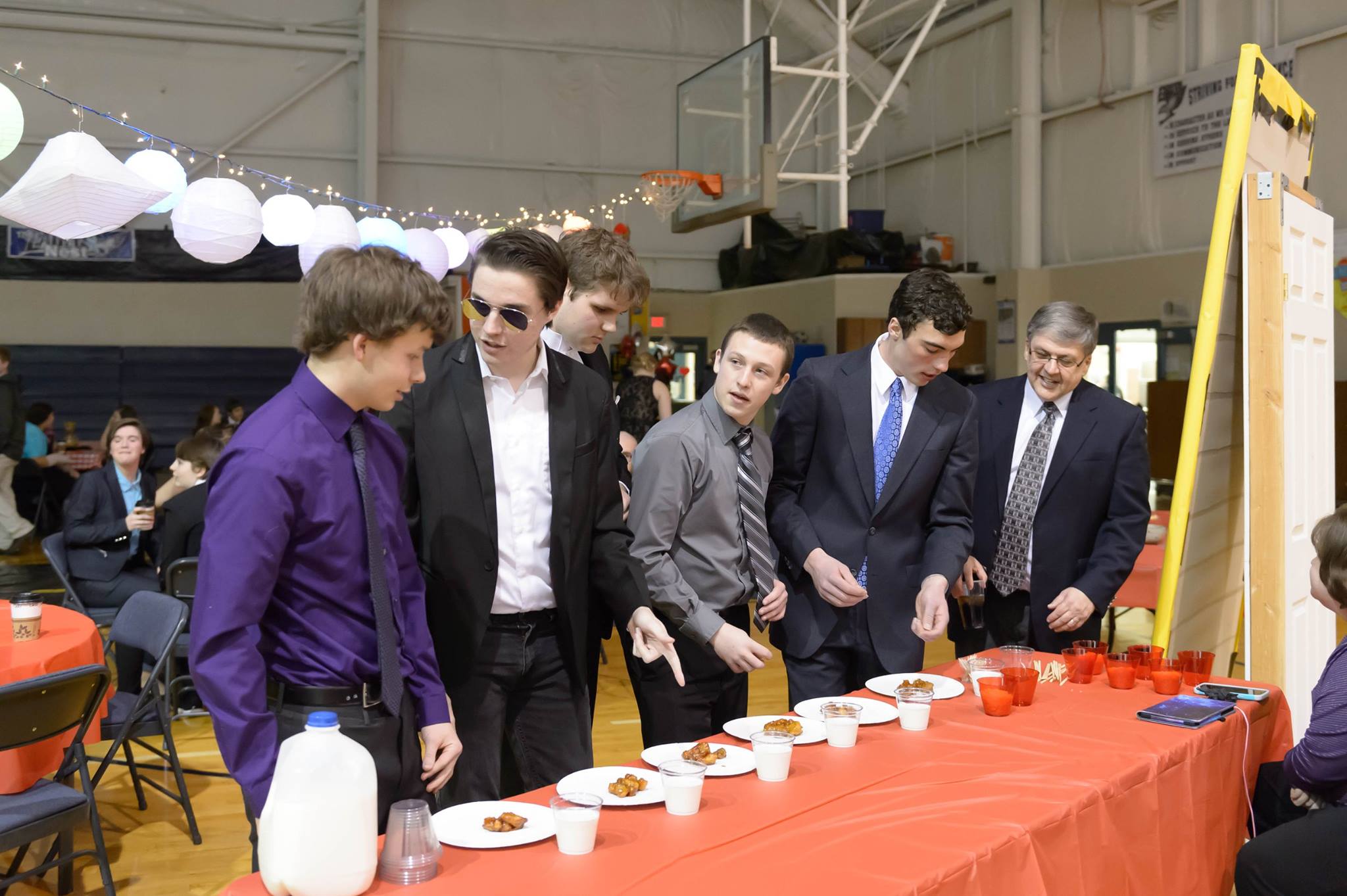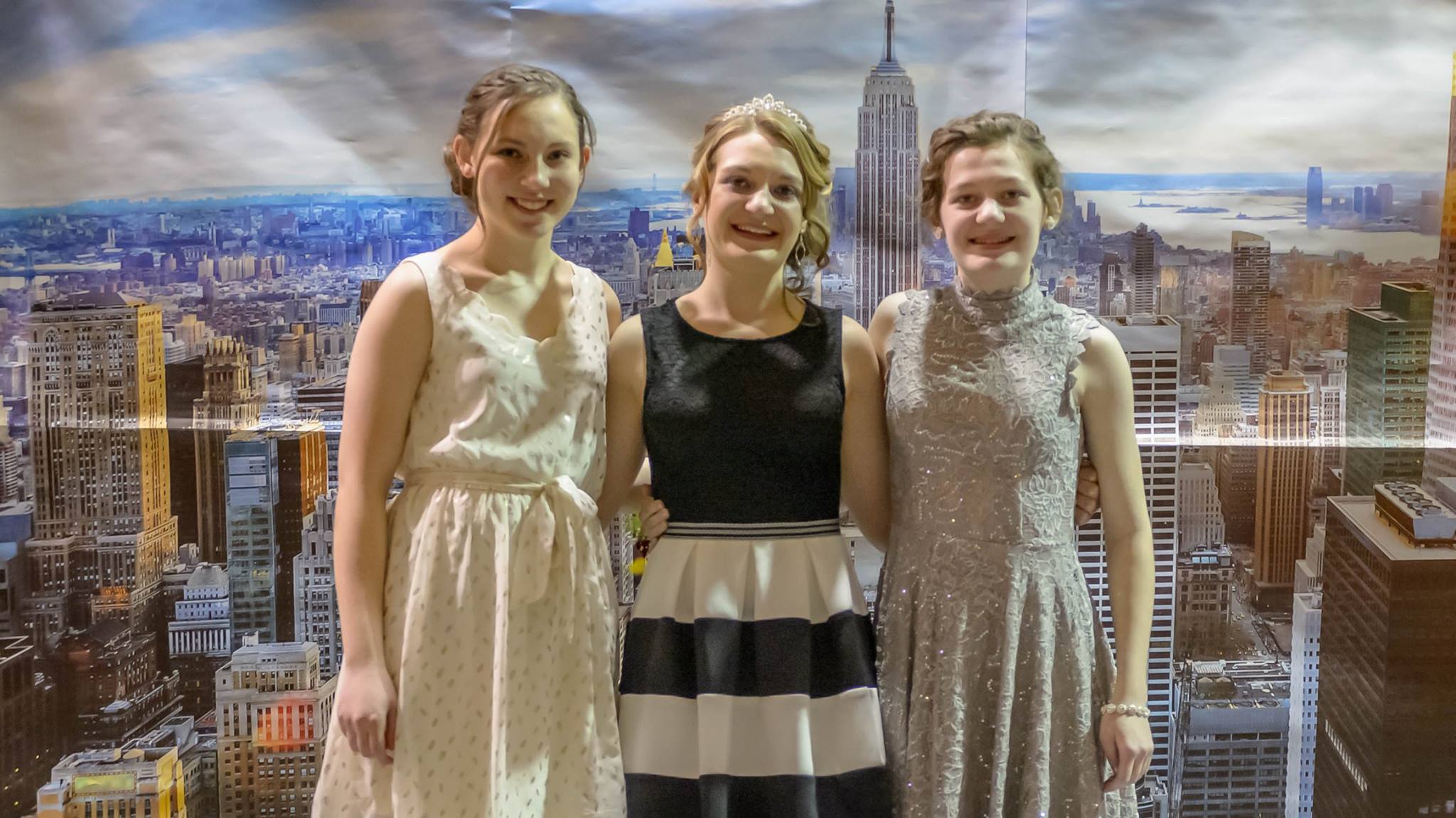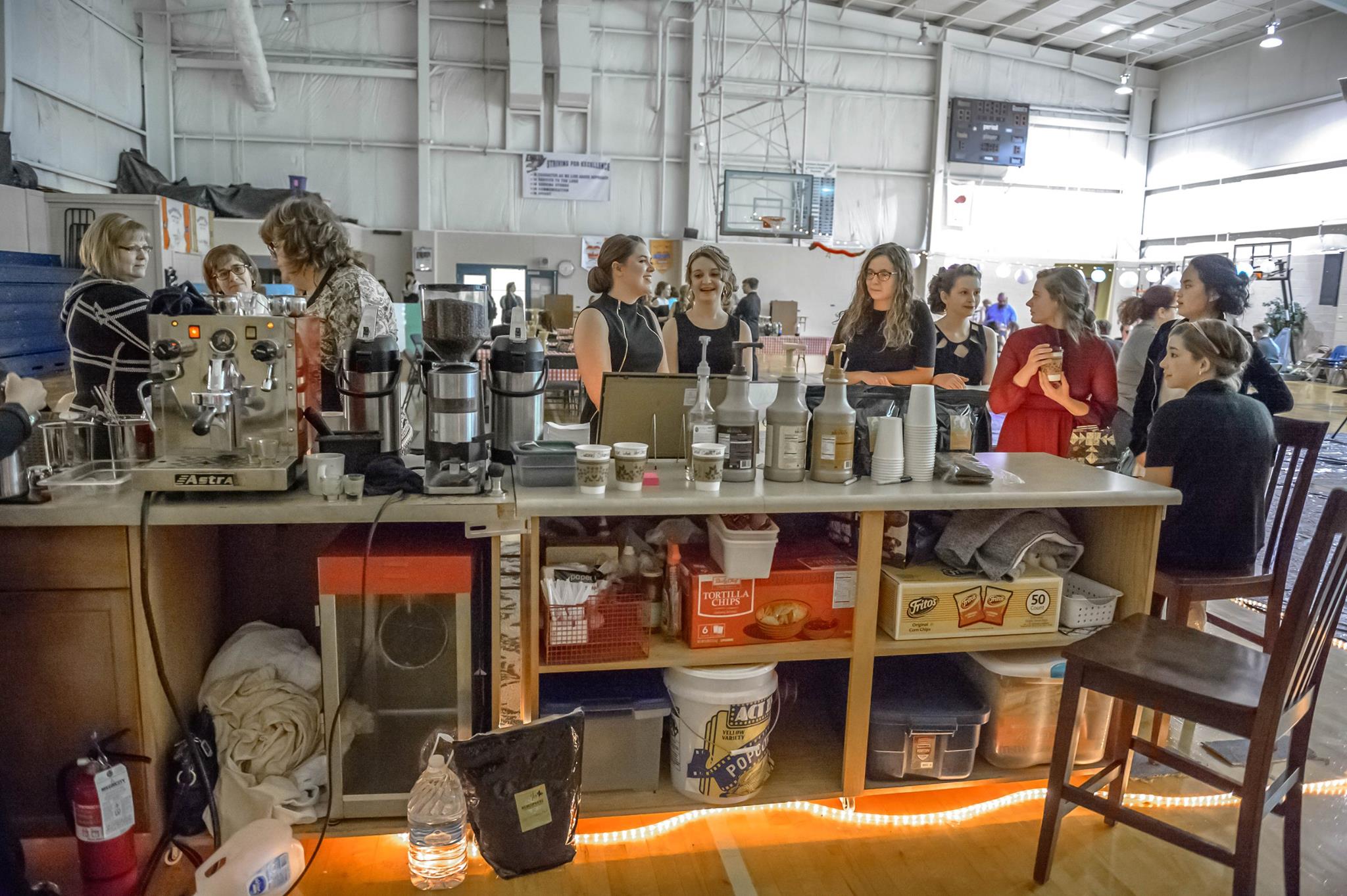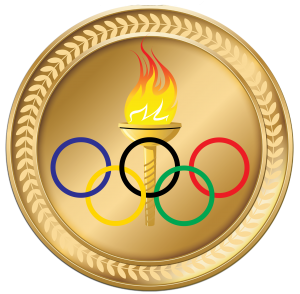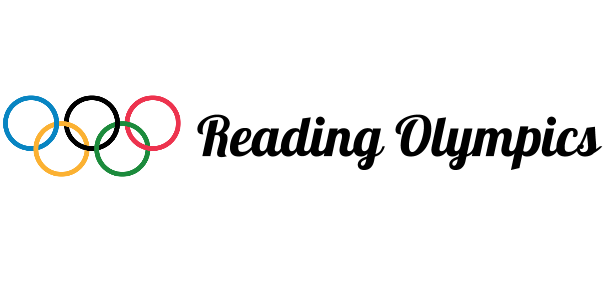 LOVE TO READ WEEK
February 20th – 23rd
"Read for the Gold" Bookmarks
Love to Read Week will be held February 20th – 23rd. In preparation for our "Read Olympics," we are conducting a bookmark competition. The winner that takes home the gold, will win a prize that includes a dress down pass and their bookmark distributed throughout the school. Submissions must be in by Wednesday, February 7th. Students will rate their choices in order from favorite to least favorite.
Sidney Amateur Baseball Sign-Ups (Flyers are in the informational rack)
Where: Amvets – located on Fourth Ave. next to the drive-in theatre.
When: Saturday, February 24th and Saturday, March 3rd from 10 a.m. – 2 p.m.
Fees: $40 with $8 returned when uniform is returned
Ages: Girls and Boys ages 5-13
100th Day of School to be Celebrated
The kindergarten and 1st grade classes will be celebrating the 100th day of school on Tuesday, February 6th. They will be celebrating in a special way. The children will have the opportunity to create something involving the number 100. The special activities will include making a "trail mix" where each student will have the opportunity to count out 100 pieces of different items. The students have been asked to create something out of 100 pieces/items at home and bring them to school on February 6th. We are looking forward to counting and exploring creativity. Contact Mrs. Wiltheiss at karen.wiltheiss@caseagles.org or Mrs. Coberly at nikki.coberly@caseagles.org.
Homecoming Weekend a Huge Success
The crowning of the 2018 homecoming king and queen was held at half-time of the varsity boys' basketball game on Friday, January 19th. Congratulations to Ben Young, son of Tony Young and Amy Young and Hannah Michael, daughter of Ted & Janay Michael.
On Saturday, January 20th students, guests, and chaperones had a fantastic evening during the "New York, New York" themed homecoming. Activities for the evening included a Broadway-style singing competition, fun food challenges and games, a coffee shop, a murder mystery game, and much more! Chinese and Italian themed appetizers were provided during the event. The coffee bar provided by High Grounds was one of the highlights of the evening.
A big THANK YOU to everyone who helped with this exciting event. We couldn't have made it without the chaperones, kitchen volunteers, student council, parents, Mrs. Edwards and many more volunteers. Thank you very much for everything.
Monday, January 29 Varsity Boys @ Horizon Science (away) 6 p.m.
Tuesday, January 30 Junior High Boys @ Calvary (away) 5 p.m.
Varsity Boys @ Calvary (away) 6:15 p.m.
Thursday, February 1 Junior High Girls @ Calvary (away) 5 p.m.
Varsity Girls @ Calvary 6:15 p.m.
Friday, February 2 Junior High Boys @ Grand Lake (away) 5 p.m.
Varsity Boys @ Grand Lake 6:15 p.m.
Tuesday, February 6 Junior High Boys @ Dayton Temple (away) 5 p.m. (games begin)
Varsity Girls @ Dayton Temple
Varsity Boys @ Dayton Temple
Friday, February 9 Junior High Boys vs. Urbana (home) 6 p.m.
Senior Recognition for Basketball Players
On Saturday, February 10th we will be recognizing our seniors between the varsity girls' and boys' basketball games against Bowling Green. Varsity girls will play at 1:30 p.m. and the boys varsity at 2:45 p.m. We have senior players that have worked and played hard. We would like to invite everyone and their families to honor them at this game.
Walk for the King
We made it finally to Shade River Forest and well beyond! The winds whipped, and the temperature was bitterly cold as we tramped on a blanket of snow. Shade River offered us spectacular views on our path with peeks of the Ohio River close to the Dam at Reedsville and Belleville Locks. Another scene was the rich floodplain where summer crops are grown. In these empty fields we may have seen fox, squirrel, raccoon, wild turkey, and deer, while passing a hunter or hiker on the trail.
Shade River consists mostly of trees pine trees. The fresh pine smell hastes and invigorates our walk. Look closely and see the various species of pine, which include the common pine, along with shortleaf, loblolly and pitch pine. Virginia pine is being harvested and replaced with hardwood trees. Touch and feel the trees where the squirrels, raccoons and birds take refuge in this winter wonderland.
Congratulations Walk for the King participants! We are half way through Ohio's state forests and only 6 miles from the next state forest, Gifford. Keep active and stay warm!
Verse of the Week
"You discern my going out and my lying down; you are familiar with all my ways." Psalm 139:3
Thought: So many people are struggling because they sense they are not worthy. Many try to be worthy in what they choose to do. No matter how successful they may be, they still do not feel 'worthy'. Do you wonder if God thinks about you? Do you wonder if sometimes He's too busy to know what's happening to you? Not God! You're always in His thoughts, and you're someone very special to Him. He'll never forget you or be too busy to meet your needs!
Students of the Month
Elizabeth Adkins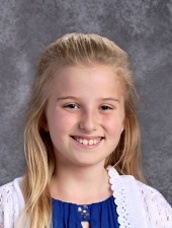 Grade 4
James Wright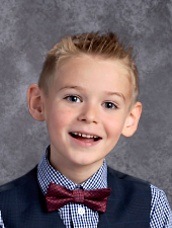 Kindergarten